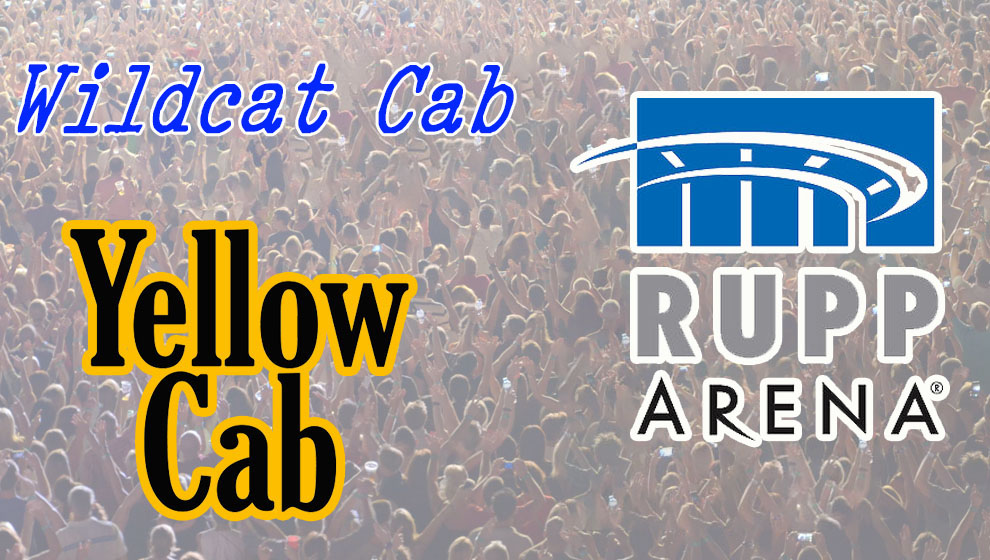 We are the Preferred Taxi Provider of Rupp Arena! 
After the concerts, we will have cabs ready for your ride home!
For larger events, you can find us inside High St. Parking Lot "A".
For smaller events, we will be at the High St. parking METERS
WE NEVER SURGE!  Our prices will be the same BOTH WAYS! Have fun at the show and Don't Drink and Drive or even bother with parking and driving downtown!
To get a cab you can download and schedule a ride through our app, Go Lex Cab, in the Apple and Android app stores, or call/text 859-231-TAXI(8294)